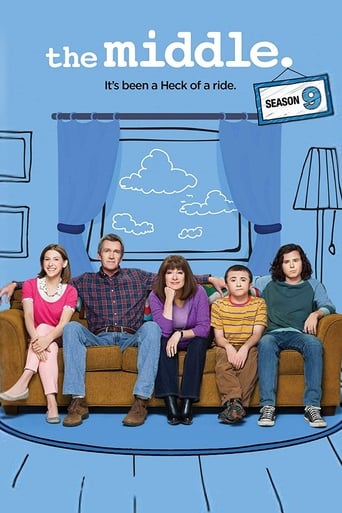 The.Middle.S09E07.www.subtorrents.com.avi

192 MB

English

HD
The Middle: Thanksgiving IX
(2017)
The Hecks take a hectic road trip to Frankie's sister's house for Thanksgiving; the kids must decide which one of them will lose their job at Spudsy's.
expand_more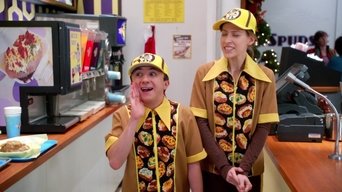 Description
Imdb: https://www.imdb.com/title/tt7521818

The Middle - S09E07 (2017) Thanksgiving IX The Hecks' hectic family drive to Frankie's sister's home for Thanksgiving is delayed by numerous obstacles and other diversions. Meanwhile, just when Axl takes a job at Spudsy's alongside 21 mins | 8.2 10 (100) | Quality : | Episode Rank : # MPAA: (TV-PG) - Restricted Cast: Patricia Heaton, Neil Flynn, Charlie McDermott, Eden Sher, Atticus Shaffer, Chris Kattan, John Gammon, Brian Doyle-Murray, Rebecca Baxter, Dorothy Constantine, Eve Goldbloom, Carol Lyn Black, Robert Mitchell, Jerry Van Dyke, John Cullum, Eve Brenner, Michael Dunn, Robert Pine, Doris Roberts, Ellen Geer, Marsha Mason, Sean Summers, Brian Doyle-Murray, Gregory Harrison, Jo Anne Worley, Jerry Hardin, Mark L. Taylor, Brooke Shields, Sarah Rush, Frances Bay, Gina Gallego, Donovan Scott, Julie Brown, Thomas F. Duffy, Elizabeth Daily, Betsy Baker, Miriam Flynn, Gina Hecht, Kirstie Alley, Terrence Beasor, Rick Overton, Alan Ruck, Lauri Hendler, Joseph Whipp, Paul Bates, Roger Rees, Judith Drake, Jane Kaczmarek, Courtney Gains, Bonnie Hellman, Brandon Scott, Whoopi Goldberg, Rhonda Aldrich, Alan Rachins, Mindy Cohn, Mike Muscat, Ethan Phillips, Brett Johnson, Jane Morris, Maree Cheatham, Paul Hipp, Mary Gillis, Charles Dougherty, Barry Livingston, Nancy Lenehan, Richard McGonagle, Marianne Muellerleile, Warren Davis, Jim Holmes, Patrika Darbo, Eben Ham, Richard Kind, Richard Riehle, Peter Breitmayer, Valorie Hubbard, Karen Malina White, Diane Delano, Molly Shannon, Jason Williams, Rick Hall, Judith Hoag, Judy Kain, Richard Gant, Ping Wu, Casey Sander, Charles C. Stevenson Jr., Mary Pat Gleason, Sean O'Bryan, Patrick Malone, Jan Hoag, Charlene Tilton, Dierk Torsek, Gary Bolen, Margarita Franco, Patricia Heaton, Gabrielle Carteris, Toshi Toda, Sam Lloyd, Lisa Rinna, Patrick Bristow, Vicki Lewis, Mark DeCarlo, French Stewart, Joe Bays, Dan O'Connor, Norm MacDonald, Christopher Darga, Carolyn Hennesy, Santiago Segura, Mathew Botuchis, Dale Dickey, Alexa PenaVega, Wesley Thompson, Amir Aboulela, Lise Simms, Van Epperson, Dave Foley, Adilah Barnes, J.J. Boone, Carlease Burke, Jeanette Miller, Jeris Poindexter, E.J. Callahan, William Stanford Davis, Nakia Burrise, Lauri Johnson, Betty White, Chris Kattan, Amy Sedaris, David Koechner, Brian Howe, Dale Raoul, Bil Dwyer, Sonya Eddy, Ezra Buzzington, Pat Finn, Aloma Wright, Harry Groener, Mel Rodriguez, Dyllan Christopher, Patricia Belcher, Andy Milder, Wayne Wilderson, Faith Ford, Nicole Sullivan, Lyle Kanouse, Thomas Crawford, Neil Flynn, Matt Champagne, Jim Abele, Jason Boegh, Rose Abdoo, Bunny Levine, John Colton, Jessica Randle, Pete Gardner, Maurice G. Smith, David Chandler, Audrey Wasilewski, Ron Roggé, Delaina Mitchell, John Wayne Shafer, Brian Stepanek, Bill Chott, Ray Romano, Jim Meskimen, Steffani Brass, Dave Allen, Ari Welkom, Greg Cromer, Emily Rutherfurd, Rachel Dratch, Shannon McClung, Suzy Nakamura, Sarah Buehler, Frank Gallegos, Michael Kostroff, Traci Belushi, Brooke Dillman, Joel McCrary, Cheyenne Wilbur, Lyn Mahler, Jamie Kaler, Keith Blaney, Lyndon Smith, Tammy Dahlstrom, Chris Coppola, Moises Arias, Mary Birdsong, Jack McBrayer, Jimmy Kimmel, Alphonso McAuley, Brian Palermo, America Young, Cheryl Hines, Greg Cipes, Steven Lee Allen, Suzanne Ford, Michael Busch, Mary-Pat Green, Josh Cooke, Gia Mantegna, Julianne Buescher, Malcolm Foster Smith, Tabitha Brownstone, Dale Waddington, Sarah Wright, Adam Kulbersh, Charlie McDermott, Dagney Kerr, Victoria Garcia-Kelleher, Derek Waters, Ajay Mehta, Jill Basey, Andy Kreiss, Mason Cook, Jeremy Scott Johnson, Thomas Mann, Matt Braunger, Roger J. Timber, Trevor Glen Campbell, Steve Fisher, Terryn Westbrook, David Figlioli, Jimmy Bellinger, Tom Beyer, Laura Ann Kesling, Robert Capron, Brooke Baumer, Javin Reid, Gary Kraus, Alex Alexander, Jaret Martino, Bob Rumnock, Christopher Gehrman, Hilary Pingle, Sara Van Horn, Tim Trobec, Jon Paul Burkhart, Chord Overstreet, Jessica DiCicco, Brittany Ross, Laura Heisler, Atticus Shaffer, Chase Kim, Leslie-Anne Huff, Guilford Adams, Harrison Boxley, Helen Slayton-Hughes, David L. King, Amy Farrington, Galadriel Stineman, Ryan Rottman, Johnny Dowers, Hayley Holmes, Galen Howard, Will Green, Isabella Acres, Mary Passeri, Troy Metcalf, Phyllis Smith, Gabriel Basso, Mackenzie Brooke Smith, Mary Kate Wiles, Nicole Travolta, Aaron Jaeger, Cynthia Rube, Sydney Sweeney, Matt Shea, Aaron Hill, Jen Kober, Daniela Bobadilla, Eric Isenhower, Mark Daugherty, Michael Scott Allen, Austin Michael Coleman, Chelsea Tavares, Shanley Caswell, Micah Nelson, Elle Labadie, Caroline Rich, Duane R. Shepard Sr., Bryce Hurless, Katie Gill, Kelly Heyer, Greer Grammer, Jonathan Goldstein, Meghan Falcone, Jim Hanna, Marque Richardson, Aidan Potter, Noah Lomax, Garrett Ryan, Gabrielle Christian, Mandy Musgrave, Danielle Kennedy, Kurt Scholler, Aedin Mincks, Rebecca Ann Johnson, Tahlena Chikami, Natalie Lander, Noah Baron, Rachel Quaintance, Michele Gomez, B.K. Cannon, Christiann Castellanos, Aimee Carrero, Ron E. Dickinson, Nick Jones Jr., Mackenzie Aladjem, Joseph Buttler, Ervin Ross, Jude Demorest, Jocelyn Ayanna, Christopher Goodman, Matthew Downs, Paige Diaz, Matthew Jacob Wayne, Karan Soni, Danielle Macdonald, T.J. Wilkins, Keegan-Michael Key, Mitch Silpa, Alison Sieke, Kamala Jones, Will Matthews, Conrad Bluth, Ericka Kreutz, Ashley Spillers, Eddie Shin, Devan Leos, Amy Okuda, Jillian Nelson, Brianne Howey, Kayla Madison, Gibson Bobby Sjobeck, Marc Evan Jackson, Sonya Leslie, Timothy E. Goodwin, Drake Kemper, Trevor J. Davis, Josh Brener, Erik Charles Nielsen, Jon Curry, Jeremy Denzlinger, Jake Elliott, Will Collyer, Kevin Joy, Jillian Rose Reed, Lamorne Morris, Ian Bamberg, Kurtis Bedford, Cooper Roth, Julia Max, Jen Dixon, Matthew Atkinson, Jerry Kernion, Heath Khan, Kevin Carolan, Daniel Montgomery, Travis Guba, Marlowe Peyton, Christopher Gerse, Kurt Collins, Nick Bell, Pedro Correa, Carolyn Wilson, Brent Weinbach, Brad Bingham, Parker Bolek, Burt Grinstead, Scott Michael Morgan, David Hull, Josh Duvendeck, Mike Ostroski, Rebecca Metz, Jonathan Palmer, Michael G. Coleman, Marilyn Sue Perry, Isaac Faulkner, Gianni Decenzo, Dawn Joyal, Carlin James, Matt Cornett, Trent Garrett, Denell Johnson, Christian Hutcherson, Hailey Sole, Heather Olt, Irene White, Shaughn Buchholz, Ryan Heinke, Azim Rizk, Keith Gerchak, Robert Michael Morris, Josh Pafchek, Cait Fairbanks, Jen Ray, Ali Mullin, Richard Pierre-Louis, Skyler James Sandak, Vernee Watson, Paul McKinney, Vicki Davis, Tommy Bechtold, Karly Rothenberg, Kiva Jump, Michael James Bell, Erin Sossamon, Kristina Cohen, Devin Sidell, Loretta Fox, Melanie Haynes, Brent McGregor, Laura Siegel, G. Maximilian Zarou, Cynthia Sophiea, Krista Braun, Jeremy Palko, Jeff Lewis, Michael D. Finley, Ryan Agahee, Blaine Saunders, Matthew Moy, Michael Dempsey, Kate Frisbee, Grace Bannon, Gary Ballard, Chris Chauncey, Jessie Sherman, Stephanie Drake, Andrew Dits, Steve Byrne, Michael Wayne Foster, Jim Blanchette, Daniel David Stewart, Sari Arambulo, Bill Glass, Joy Jacobson, Tracy Weisert, Sally Ann Brooks, Ursula Burton, Mike Randleman, Eva Fisher, Liz Montgomery, Laura Jean Salerno, Victor Samuel Lopez, Nick Bush, Scott Ward, Vito Viscuso, Dorothy Constantine, Jane Casserly, Stephanie Burden, Cassandra Braden, Marypat Farrell, Ross Mackenzie, Shad Hart, Jill Tracy, Phillip Wilburn, Edward James Gage, Billy Stevenson, Talitha Eliana Bateman, Cosima Cabrera, Caleb Brown, Eden Sher, Alex Staggs, Ted Stavros, Jackson White, Will F. Vasquez, Brice Fisher, Nick Alvarez, Stacy Barnhisel, Monica Horan, Hunter Daily, Gregory Kasyan, Jake Allyn, Anthony Gioe, Carlyn Cosby-Phillips, Nick Peine, Cameron Gellman, Ely Henry, Jovan Armand, Shay Ali, Chris Erric Maddox, Jill E. Alexander, Nicholas McDonald, Katherine Neff, Ben Seaward, Ashley Devane, Theo Taplitz, Ava Allan, Doug Morency, Antoine Perry, Bryce McBratnie, Jake McLean, Treisa Gary, Jared Wernick, Toby Grey, Jacob Melton, Samuel Gilbert, Elizabeth Labadie, Jacqueline Labadie, Steven Krueger, Lauren Manix, Reagan Rundus, Josiah Cerio, Michael Boucher, Pam Trotter, Betsy Hume, John Mark Loudermilk, Ben Stillwell, Lynette DuPree, Leigh Nieves, Rebecca Baxter, Potsch Boyd, Sigi Gradwohl, Ethan Josh Lee, Jelena Nik, Carlos E. Campos, Bailey De Young, Hudson Borthwick, Rachael Marie, Josh Latzer, Jessica Marie Garcia, Davis Desmond, Mike Still, Bryan Lawrence, Carole Gutierrez, Lisa Rothschiller, Jill Benjamin, Keaton Savage, Connor McCabe, Carson Fagerbakke, Romel De Silva, Jill Matson-Sachoff, Patty Guggenheim, Beth Triffon, Vinny O'Brien, Julie Meyer, Beau Hart, O'Neill Monahan, Sarah Yarkin, Rob Mainord, Liam Cronin, Michael S. Chambers, Winston Story, Michael Shepperd, Ty Chen, Brock Ciarlelli, Stephanie Farugia, Beau Wirick, Ian Abramson, Amy Crofoot, Ashley Dulaney, Misty Autery, Michelle LaRue, Teagan Rose, Laura Keller, Steve Trzaska, John Omohundro, Jasmine Alveran, Brenna D'Amico, Mandy McMillian, Kacey Camp, Sarah Jane MacKay, Lauryn Kennedy Hardy, Brian Scolaro, Schuyler Helford, Robert Scott Wilson, Austin Levenson, Judith Shelton, Aliee Chan, John Gammon, Hawk D'Onofrio, Amanda Conlon, Riley B. Smith, Ethan Louis Samuels DiSalvio, Kevin Thomas Mitchell, Sigrid Owen, Carol Lyn Black, Jennifer Kate Lerner, Alanna Fox, Corwin Allard, Casey Burke, Jason Edgar, Stephanie Merlo, Lori Mulligan, Shane Palmerton, Paul Culos, Rick Harrison, Heather Moiseve, Harrison S. Miller, Jake Netter, Chasen Banks, Crystal Shannon, Jordyn Barber, Malena Hougen, Michelle Pascarella, George Pond, Daniel A. Lopez, Katlin Mastandrea, Wendy Bell, Alexandra Gold Jourden, Susie Geiser, Jessie Lande, Adam Pilver, Sam Schuder, Monica Yudovich, Adrienne Berry, Christopher H. Fisher, Jake Watkins, Noelani Bailey, Susan Harmon, Michael William Arnold, Andrew J. Fishman, Larell VanBuren, Lance Carter, Jeffrey Wallace, Daniel Lewk, Amos Blackmon, Megan Hubbell, Ami Park, Hudson Cordero, Betsy Lippitt, Joseph Ables, Holly Pitrago, Ginny McMath, Madison Kirkpatrick, Dorothy Lucey, Paul Connor, Lauren Drasler, Thomas Adoue Polk, Marcie Lynn Ross, Katherine Landry, Chane't Johnson, Jocelyn Christensen, Dallas Nevins, Jaci Pund, Christina Jarboe, Liz Eldridge, Omar Elkalyoubie, Nathaniel Stroud, Allan Fisher, Torrin Kimberly, Teresa Ornelas, Audrey Dempster, Eve Goldbloom Genre: Comedy Date Published: 2017-11-14 Directors: John Putch, Reginald Hudlin, Alex Reid, Charlie McDermott, Adam Davidson, Jamie Babbit, Julie Anne Robinson, Phil Traill, Clare Kilner, Lee Shallat Chemel, Chris Koch, Barnet Kellman, Jaffar Mahmood, Elliot Hegarty, Paul Lazarus, Wendey Stanzler, Ken Whittingham, Eyal Gordin, Gail Mancuso, Victor Nelli Jr., Melissa Kosar, Alex Hardcastle, Michael Spiller, Eileen Heisler, Danny Salles, Blake T. Evans Language: English Country: USA Imdb Link: Thanksgiving IX


More at ibit.to
And ibit.uno
And ibit.am
And ibit.ws
Files
The.Middle.S09E07.www.subtorrents.com.avi
192 MB
Stream
Downloading
Seeding
The.Middle.S09E07.www.subtorrents.com.avi
from
to
0 peers
.
of
↘0 b/s / ↗0 b/s