Chandler must find a way to return to his old crew and investigate a dangerous new foe.
expand_more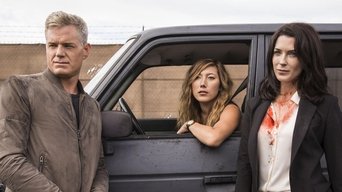 Description
Imdb: https://www.imdb.com/title/tt5271056

The Last Ship - S03E02 (2016) Rising Sun Chandler tries to return to his old crew while sharpening attention on a menacing new enemy. 40 mins | 8.7 10 (554) | Quality : | Episode Rank : # MPAA: (TV-14) - Parents Strongly Cautioned Cast: Chris Adams, Christopher Benitez, Emerson Brooks, Thomas Calabro, Maurice Compte, Troy Doherty, David Gridley, Heath Hensley, Cindy Luna, Vinny O'Brien, Gary Perez, Bridget Regan, Muneeb Rehman, Karibel Rodriguez, Rigo Sanchez, David Carpenter, Alfre Woodard, Patrick Brennan, Adam Baldwin, John Cothran, Mark Moses, Fay Masterson, Josh Clark, John Pyper-Ferguson, Titus Welliver, Steven Culp, Ravil Isyanov, José Zúñiga, Alice Coulthard, Tracy Middendorf, Eric Dane, Chris Adams, Maurice Compte, Rhona Mitra, Derk Cheetwood, Thomas Calabro, Bren Foster, Brían F. O'Byrne, Gary Perez, Sam Spruell, Anthony Azizi, Ebon Moss-Bachrach, Alex Fernandez, Vince Lozano, John Churchill, Kevin Phillips, Paul James, Katharine Leonard, Elisabeth Röhm, Travis Van Winkle, Sprague Grayden, Dichen Lachman, Jackson Rathbone, Maximiliano Hernández, Bridget Regan, Rigo Sanchez, Jocko Sims, Troy Doherty, Emerson Brooks, Ronnie Alvarez, Charles Parnell, Maiara Walsh, Tarina Pouncy, Hope Olaide Wilson, Jawed El Berni, Sibylla Deen, Danielle Kennedy, Darren O'Hare, Jaime Aymerich, Arturo del Puerto, Chris Sheffield, Michelle Kim, April Parker-Jones, Maurice Mejia, Ken Colquitt, Grace Kaufman, Damon Dayoub, Manuel Uriza, Leo Oliva, Ivo Nandi, George A. Cisneros, Hector Hugo, Mike Estes, Erica Giles, Cindy Luna, Jim Garrity, Kevin Michael Martin, Ness Bautista, Eugene Alper, Tony Winters, Bailey Noble, Jonathan Howard, Cameron Fuller, Andrew Gonzalez, Heath Hensley, Nick Court, Makayla Lysiak, Christopher Benitez, Jodie Turner-Smith, Muneeb Rehman, Peter Jang, Marissa Neitling, Adam Irigoyen, David Gridley, Andy T. Tran, Heidi Pascoe, Karibel Rodriguez, Jamie Gray Hyder, Katherine Cronyn, Vinny O'Brien, Christina Elmore, Michael Curran-Dorsano, Ben Cho, Marlon Aquino, Elmer Hernandez, Holland Diaz, Juanita DeSilva, Liannet Borrego, Aidan Sussman, Eva Ariel Binder, Bryan Arion Genre: Action, Drama, Sci-Fi Date Published: 2016-06-19 Directors: Tim Matheson, Jack Bender, Mario Van Peebles, Sergio Mimica-Gezzan, Peter Weller, Brad Turner, Nelson McCormick, Bobby Roth, Olatunde Osunsanmi, Michael Nankin, Jonathan Mostow, Paul Holahan, Michael Katleman, Greg Beeman, Kenneth Fink, Jennifer Lynch, Steven Kane, Bill Roe, Anton Cropper, Mairzee Almas, Lukas Ettlin, Reza Tabrizi, Hank Steinberg Language: English Country: USA Imdb Link: Rising Sun


More at ibit.to
And ibit.uno
And ibit.am
And ibit.ws
Files
The Last Ship S03E02 1080p HDTV [DayT.se].mp4
899 MB
Stream
Downloading
Seeding
The Last Ship S03E02 1080p HDTV [DayT.se].mp4
from
to
0 peers
.
of
↘0 b/s / ↗0 b/s