The Blacklist S04e19[Mux - 720p - H264 - Ita Eng Ac3 - Sub Ita Eng] WEB-DLMux Speranzah

1.4 GB

ppb1

English

Other
Red sets the Task Force on the trail of a Blacklister with the tools to manipulate memories, causing Liz to question her own experiences. As Gale intensifies his investigation, Ressler receives a new lead on the disappearance of Justice Department official Reven Wright.
expand_more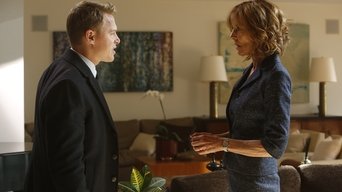 Description
Imdb: https://www.imdb.com/title/tt6668958

The Blacklist - S04E19 (2017) Dr. Bogdan Krilov (No. 29) Red sets the Task Force to trace a Blacklister with tools to manipulate memories, causing Liz to questions her own experience. When Gale intensifies his investigation, Ressler gets a new lead on a case. 43 mins | 7.9 10 (458) | Quality : | Episode Rank : # MPAA: (TV-14) - Parents Strongly Cautioned Cast: James Spader, Megan Boone, Diego Klattenhoff, Ryan Eggold, Amir Arison, Mozhan Marnò, Hisham Tawfiq, Harry Lennix, Edi Gathegi, Susan Blommaert, Piter Marek, Murphy Guyer, Jason Tottenham, Will Blomker, Laiona Michelle, Michael Laurence, James Hong, Ralph Brown, Robert Stanton, Rade Serbedzija, Alan Alda, Nick Tate, Vincenzo Amato, Harris Yulin, Jane Alexander, George Bartenieff, James Naughton, John Glover, Isabella Rossellini, Lance Henriksen, Brian Dennehy, Michael O'Keefe, Christine Lahti, Madison Arnold, Melora Hardin, David Patrick Kelly, Robert Joy, Paul Reubens, Fredric Lehne, Tom Noonan, David Gautreaux, Kenneth Welsh, David Strathairn, Fisher Stevens, James Spader, Jaime Tirelli, Celia Weston, James Murtaugh, Jodi Long, Tony Plana, Sab Shimono, Ronald Guttman, Casey Siemaszko, Amanda Plummer, Carel Struycken, Paul Lazar, Charlayne Woodard, Dianne Wiest, Andrew Dice Clay, Daniel Davis, Reed Birney, Sherman Howard, Mark Blum, Reathel Bean, Paul Calderon, Michael Siberry, Alon Aboutboul, Robert Sean Leonard, John Bolger, Kevin J. O'Connor, Don Harvey, Brian Tarantina, Peter Stormare, William Sadler, John Bedford Lloyd, Leslie Lyles, Leon Rippy, Robert Knepper, Joe Urla, Peter McRobbie, Mark Ivanir, Matt Servitto, Zach Grenier, Steven Crossley, Brian Haley, Frank Whaley, Olek Krupa, John Finn, Michael Beach, Susan Blommaert, Aida Turturro, Kevin Kilner, Marceline Hugot, Andrew Divoff, Brian Stokes Mitchell, Campbell Scott, Mary-Louise Parker, Robert Sedgwick, Tony Shalhoub, Lee Tergesen, Harry Lennix, Michael Massee, Bruce Altman, Ron Yuan, Mariann Aalda, Molly Price, Damian Young, Jake Weber, Jennifer Ehle, Joseph Siravo, Clifton Collins Jr., Linda Emond, Lenny Venito, Thomas Kopache, Mary B. McCann, Adam Trese, Reg E. Cathey, Anzu Lawson, Amy Hargreaves, Ned Van Zandt, Peter Patrikios, John Sharian, David Pittu, Faran Tahir, Boris McGiver, David Vadim, Ulrich Thomsen, Stivi Paskoski, Geoffrey Owens, Linus Roache, Gloria Reuben, Benito Martinez, Victor Slezak, Hassan Johnson, David Fonteno, Sharon Washington, Famke Janssen, Robert Clohessy, Frederick Weller, Jamie Harrold, Maury Ginsberg, Mike Doyle, Shaun Toub, Manny Perez, Pasha D. Lychnikoff, Joel Bissonnette, Clea Lewis, C. David Johnson, John Ventimiglia, Jill Hennessy, Andrew Pang, Erik Jensen, Janel Moloney, Valarie Pettiford, Michael Potts, Justin Kirk, Stephen Bogardus, Enrique Murciano, Oded Fehr, Caprice Benedetti, Sarah Wynter, David Zayas, Daniel London, Sahr Ngaujah, Lance Reddick, Kevin Weisman, Henri Lubatti, Andrew Howard, Phyllis Somerville, Ray Proscia, Ramsey Faragallah, Leslie Hendrix, Marc Damon Johnson, Wade Williams, Teddy Coluca, Stu 'Large' Riley, Isiah Whitlock Jr., Otto Sanchez, Russell G. Jones, Andrew Dolan, Maryann Plunkett, Quinn Shephard, Jeremy Shamos, Chance Kelly, Jason Kravits, David Aaron Baker, Michael Cullen, Seán Cullen, John Cariani, Jack Dimich, Michael Aronov, Juan Carlos Hernández, Daniel Stewart Sherman, Barbara Schulz, Dikran Tulaine, Ezra Knight, Brennan Brown, Max Baker, Jon Freda, Neal Huff, Adam Godley, Parminder Nagra, Christina Cole, Anthony Azizi, Ritchie Coster, Michael Kostroff, David Alford, Luke Robertson, David Agranov, Misha Kuznetsov, Joanna Adler, Jonny Coyne, James Carpinello, Elisabeth Waterston, Laith Nakli, Marc Menchaca, Joshua Close, Louis Arcella, Will Denton, Elliot Villar, Jordan Lage, Vincent Curatola, Adam David Thompson, Eric Nelsen, Anastasia Griffith, Diego Klattenhoff, Wass Stevens, Chandler Williams, Katie Kreisler, Daniel Sauli, Hal Ozsan, Matthew Rauch, Wade Mylius, Chin Han, Amy Spanger, Tom Kemp, Ana de la Reguera, Casper Andreas, Murphy Guyer, Dan McCabe, James Biberi, Margarita Levieva, Tate Ellington, Stephanie Szostak, Kelly AuCoin, Clark Middleton, Jason Butler Harner, Kelly Hutchinson, Karan Oberoi, Susan Misner, Edi Gathegi, Chris Chalk, Florencia Lozano, Adriane Lenox, Peter Vack, Deirdre Lovejoy, James A. Stephens, Jennifer Van Dyck, Marsha Stephanie Blake, Erin Cummings, Daniel Eric Gold, Julian Gamble, RJ Brown, Renne Gjoni, David Costabile, Richard Bekins, Fajer Al-Kaisi, Aaron Yoo, Geraldine Hughes, Paul Urcioli, Amir Darvish, Katrina Lenk, Tawny Cypress, Omid Abtahi, Owain Yeoman, Sammi Rotibi, Krysten Ritter, Noelle Beck, Mark Gessner, Robert C. Kirk, Rosa Arredondo, Amir Arison, Geoffrey Cantor, David Furr, Alfredo Narciso, Maggie Lacey, Alex Manette, Shirley Roeca, Susan Kelechi Watson, Waleed Zuaiter, Franklin Ojeda Smith, Ryan O'Nan, Armand Schultz, Sammy Sheik, Samantha Soule, Aja Naomi King, Mozhan Marnò, Happy Anderson, Charles Baker, Scott A. Martin, Maria Dizzia, Kate Nowlin, Jean Brassard, Brooke Liddell, Rob Yang, J.W. Cortes, Sarah Rich, Graeme Malcolm, John Rue, Rachel Brosnahan, Jennifer Kim, Gregory Korostishevsky, Anthony Carrigan, Megan Boone, Marcus Hester, Cindy Katz, Mark Zeisler, Colby Minifie, Afton Williamson, Gregory Konow, Mourad Zaoui, James Chen, Lotte Verbeek, Jay Wilkison, David Diaan, Trevor Long, James Colby, Deborah S. Craig, Natalie Kim, Peter Scanavino, Aaron Lazar, Caitlin Mehner, Arian Moayed, Emily Tremaine, Nikki M. James, Riann Steele, Scottie Thompson, Elizabeth Ward Land, Hettienne Park, Hisham Tawfiq, Frank Deal, Michael Park, Norm Lewis, Louis Cancelmi, Meredith Holzman, Victor Cruz, Ryan Eggold, Annet Mahendru, Poorna Jagannathan, Conor Leslie, Jacqueline Antaramian, Curtis Shumaker, Kimiye Corwin, Danny Boushebel, Roland Max, Jack Topalian, Finnerty Steeves, Matthew McCurdy, Peter Rini, Catherine A. Callahan, Hani Avital, Victor Williams, Christopher James Baker, Annie Heise, Jorge Luna, Kevin Ryan, Gene Gabriel, Otoja Abit, Stan Demidoff, Andrew Polk, Donnetta Lavinia Grays, Anthony Skordi, Sepideh Moafi, David Carranza, Alok Tewari, Ron Cephas Jones, Michelle Santiago, Cameron Scoggins, Kendrick Merdani, Peter Albrink, David Andrew Macdonald, Karl Miller, Devale Ellis, Jake Robinson, Joy Suprano, J. Alphonse Nicholson, Yinka Adeboyeku, Derek Peith, Goran Ivanovski, Patrick Cann, Amy Rutberg, Christine James Walker, Michael Markiewicz, Rezeta Veliu, Raul Aranas, Kristian Nekrasov, Nick Reynolds, Hoon Lee, William Connell, Will Blomker, Steve Grodewald, Norma Chu, Paola Turbay, Clark Jackson, Jonathan Wilde, Nurit Monacelli, Dolores Rice, Kaija Matiss, Ian Blackman, Raoul Max Trujillo, Lisa Bostnar, Stephen Schnetzer, Ari Fliakos, Joselin Reyes, Jeremy Beiler, Brian D. Coats, Stephen Conrad Moore, Delphi Harrington, Jamie Jackson, Ilfenesh Hadera, Gabriel Sloyer, Jay Devore, Jenna Williams, Alex Shimizu, Jason Tottenham, Evander Duck Jr., Ramon O. Torres, Ana Nogueira, Kohler McKenzie, Brent Langdon, Daniel Covin, Kelly Deadmon, Robbie Tann, Gabriel Ebert, Johanna Day, Lisa Tharps, Aimee Laurence, Tony Jeffries, Michaela Waters, Aaron Serotsky, Daisuke Tsuji, Christine Tawfik, Danny Wolohan, Annika Boras, Piter Marek, Delphina Belle, Ito Aghayere, David Hywel Baynes, John Roque, Lauren Lim Jackson, Annapurna Sriram, Elizabeth Lail, David St. Louis, Manni L. Perez, Marc Basil, Anastasia Barzee, Madeleine Plener, James Lloyd Reynolds, Barrett Martin, Roy Jackson, Cameron Faye, Serge Didenko, Baz, Yelena Noah, Nancy Farrell, Danaya Esperanza, Michael Sean McGuinness, Precious Cruz-Dyson, Kay Walbye, Laiona Michelle Genre: Crime, Drama, Mystery Date Published: 2017-05-04 Directors: Adam Arkin, Andrew McCarthy, John Terlesky, Jace Alexander, Nick Gomez, Joe Carnahan, David Platt, Kurt Kuenne, Mary Lambert, Peter Werner, Michael W. Watkins, Ami Canaan Mann, Jean de Segonzac, Terrence O'Hara, Stephen Surjik, Tim Hunter, Guy Ferland, Michael Dinner, Dan Lerner, Michael Zinberg, Solvan Naim, Edward Ornelas, Steven A. Adelson, Eagle Egilsson, Karen Gaviola, Donald E. Thorin Jr., Bill Roe, Anton Cropper, Vincent Misiano, Alex Zakrzewski, Randy Zisk, Omar Madha, Paul A. Edwards, Michael Waxman, Adam T. Weisinger, Christine Gee, Michael Caracciolo Language: English Country: USA Imdb Link: Dr. Bogdan Krilov (No. 29)


More at ibit.to
And ibit.uno
And ibit.am
And ibit.ws
Files
The.Blacklist.4x19.ITA.ENG.720p.WEB-DLMux.H264-Morpheus.mkv
1.4 GB
The.Blacklist.4x19.ITA.ENG.720p.WEBDLMux.H264-Morpheus.mkv
1.4 GB
Stream
Downloading
Seeding
The Blacklist S04e19[Mux - 720p - H264 - Ita Eng Ac3 - Sub Ita Eng] WEB-DLMux Speranzah
from
to
0 peers
.
of
↘0 b/s / ↗0 b/s