TV
keyboard_arrow_right
NCIS: New Orleans
NCIS.New.Orleans.S03E15.HDTV.x264-LOL[eztv]

319 MB

EZTVag

English

NCIS: New Orleans
A gruesome copycat murder on a street car reopens a former case for Wade, evoking painful memories from her past.
expand_more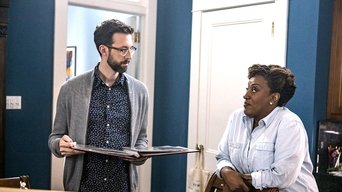 Description
Imdb: https://www.imdb.com/title/tt6495962

NCIS: New Orleans - S03E15 (2017) End of the Line A gruesome copycat murder on a street car reopens a former case for Wade, evoking painful memories from her past. 43 mins | 7.8 10 (114) | Quality : | Episode Rank : # MPAA: (TV-14) - Parents Strongly Cautioned Cast: Scott Bakula, Lucas Black, Vanessa Ferlito, Rob Kerkovich, Daryl Mitchell, Shalita Grant, CCH Pounder, Tim Russ, Samantha Marie Ware, Rebecca Luker, Tess Soltau, Robert Beitzel, Matthew Underwood, Askia Bennett, Brent Phillip Henry, Dean Stockwell, James MacDonald, Juan Hernández, David McCallum, Carlos Gómez, Eric Morris, Stacy Keach, Corbin Bernsen, Morgan Roberts, Mark Harmon, Annie Potts, Dr. John, Patrick Brennan, Jacob Miller, Joe Spano, David Burke, John Getz, Tom Schanley, Brian McNamara, Molly Hagan, Brad James, Jay Thomas, Jude Ciccolella, Patrick Kilpatrick, Gary Basaraba, CCH Pounder, Tim Russ, Erika Alexander, Jeff Kober, Leslie Hope, Russell Wong, Tim Guinee, Mackenzie Astin, J. Downing, Steven Weber, Cristine Rose, Chelsea Field, Troy Winbush, Gabriel Olds, Dendrie Taylor, BD Wong, David Hoflin, Chris Ufland, Becky Ann Baker, Matt Servitto, Clare Carey, Jim Beaver, John P. Fertitta, Dylan Walsh, Jeremy Ratchford, Wilbur Fitzgerald, Said Faraj, Richard Holden, Sean Murray, James McDaniel, Mike Pniewski, Scott Bakula, Nicholas Lea, Lee Tergesen, James Eckhouse, Wendie Malick, Tom Arnold, Kelly Hu, Frank Duffy, Paige Turco, Debbon Ayer, Debra Monk, Rocky Carroll, Mario Lopez, David Tom, Catherine Ashton, Jim Gleason, Matt Battaglia, James Black, John Posey, Ron Melendez, Jason Gray-Stanford, Rick Peters, Richard T. Jones, Jessica Tuck, Barry Shabaka Henley, Derek Webster, Randy Vasquez, Lucas Black, Isabella Hofmann, Skipp Sudduth, Douglas M. Griffin, Endre Hules, Ivan Sergei, John Livingston, Scott Michael Campbell, Daryl Mitchell, Marcus Lyle Brown, Silas Cooper, Blake Heron, A. Russell Andrews, Al Vicente, Jaqueline Fleming, Michael Weatherly, Callie Thorne, Michael Welch, Evan Parke, Sean Patrick Thomas, Chris McKenna, Robert Montano, Wendy Miklovic, April Grace, Eyal Podell, Sheryl Crow, Zoe McLellan, Michael Reilly Burke, Garikayi Mutambirwa, Pauley Perrette, Christina Cox, Russell Richardson, Brett Baker, John Jabaley, Andrew Borba, Sunil Malhotra, Jimmy Buffett, Cooper Thornton, Charlene Amoia, Rodney Rowland, David Kallaway, Meredith Eaton, Marlene Forte, Kate Beahan, Wilmer Valderrama, Angela Gots, Jeff Chase, Maury Sterling, James DuMont, Clayne Crawford, Kyle Davis, Carlos Ayala, Ron Flagge, David Alan Basche, Vanessa Ferlito, Diane Neal, Laura Allen, Chris Ambrose, Michael Filipowich, Alex Fernandez, David Clayton Rogers, Jamie Renell, Arjay Smith, Samaire Armstrong, Ramon De Ocampo, Amy Price-Francis, Terry Dale Parks, Luke Mably, Brian Dietzen, Jon Eyez, Meghan Ory, Hans Marrero, Wil Traval, Ed Quinn, Matt Bushell, Rocky Marquette, Candice Coke, Robert Beitzel, Anne Dudek, Kathleen Munroe, David Alexander, David Starzyk, Cindy Hogan, Julie Ann Emery, Lilli Birdsell, Brianna Brown, Scott Klace, Cliff Chamberlain, Deneen Tyler, Caroline Fourmy, Luis Albert Acevedo Jr., Joe Bucaro III, Vanessa Marano, Sharon Conley, Dustin Seavey, Christopher Berry, Joe Egender, Sprague Grayden, Jared Day, John Hensley, Devyn A. Tyler, Jayson Warner Smith, Matt Riedy, Julian Acosta, Matthew Jones, Anthony Marble, Donny Boaz, Mustafa Shakir, Yancey Arias, Jay Jablonski, Taymour Ghazi, Joshua Bitton, Adam Rose, Chelsey Crisp, Lyle Brocato, Brandon Stacy, Brandon Fobbs, Tony Bentley, Wes Brown, Gillian Alexy, Fernando Chien, Tawny Cypress, Nelson Bonilla, Sammi Rotibi, James Hiroyuki Liao, Brian Distance, Tina Benko, Melinda Page Hamilton, Toni Trucks, Mitchell Fink, Gino Anthony Pesi, David Andrew Nash, Chad Michael Collins, Ian Casselberry, Jason Downs, Harold House Moore, Kendrick Cross, Susie Wall, Michael Graziadei, Reggie Austin, Lance E. Nichols, Wes McGee, Stephanie Honoré, Melanie Merkosky, Matthew Alan, Cliff Simon, Tyler Ritter, Christine Woods, Lucy Faust, Carrie Lazar, Joe Holt, Johnny Sneed, Brea Grant, Ahmed Lucan, Yohance Myles, Abel Becerra, Emily Wickersham, Jackson Beals, Michael Grant Terry, Philip Anthony-Rodriguez, Angela Lin, J. Omar Castro, Lily Holleman, Alex Livinalli, Michael Daniel Cassady, Tony Senzamici, Rob Kerkovich, Oliver Kieran-Jones, Tim J. Smith, Reece Rios, Richard Zeringue, Sharon Landry, Natalie Hall, Cedric Sanders, Aarti Mann, Cassidy Freeman, Kim Collins, Gil Darnell, Kerry Cahill, Nelson Lee, Anya Monzikova, Grant Harvey, Chris McGarry, Will Brill, Jamie Bernadette, Celia Keenan-Bolger, Max Jenkins, Kate Adair, Christopher Matthew Cook, Evan Gamble, Melissa Farman, Ray Campbell, Janeline Hayes, Clint James, Matthew Florida, Ajarae Coleman, Michael King, Shawn Carter Peterson, David Iacono, Eric Mendenhall, Demetrius Grosse, Dani Dare, Karen Kaia Livers, Judd Lormand, Preston James Hillier, Clark Freeman, Matt Socia, Scott Allen Perry, Max Arciniega, Carl Anthony Nespoli, Hunter Burke, Jaren Mitchell, Shanley Caswell, Gabe Begneaud, Sumalee Montano, Matty Ferraro, Rya Meyers, Nina Lisandrello, Nicole Barré, Geraldine Singer, Wolé Parks, Garrett Hines, Matt Biedel, Abbie Cobb, Vanessa Cloke, Chasty Ballesteros, Ellen Wroe, Brent Phillip Henry, Richard Meehan, Larry Clarke, Joel K. Berger, Alexander DiPersia, David Maldonado, Thomas Tah Hyde III, Justin Prentice, Tyler Kunkle, Camille Balsamo, Darri Ingolfsson, Candi Brooks, Kenneth Brown Jr., Alexandra Metz, Jacinte Blankenship, Dalton E. Gray, Brandi Nicole Wilson, Titus Makin Jr., Roberto Aguire, Derek Ray, Kaitlyn Black, Andrew Serpas, Anthony Michael Frederick, Annika Marks, Robert Diago DoQui, Stephanie Erb, Caroline Hebert, Lawrence Adimora, Samantha Beaulieu, Adam Fristoe, Sara Lindsey, Jesse Malinowski, Hakim Callender, Christopher Meyer, John Newberg, Jackie Tuttle, Mark Ashworth, Mike Mayhall, Amanda Warren, Ashton Leigh, Joe Massingill, Diany Rodriguez, Jenna Kanell, Kristina Emerson, Felisha Terrell, Brooke Hurring, Isaiah LaBorde, Colin Walker, Casey Hendershot, Katie Savoy, Chelle Ramos, Mike Young, Terence Rosemore, Nick Gracer, Robert Walker Branchaud, Matt Jayson, Clay Edmund Kraski, Montrel Miller, Will Peltz, Erik Passoja, Michael Lee Kimel, Brian Brightman, James Ricker II, David Lind, Dayna Stephens, David A Cole, Gretchen Koerner, Steven Waldren, Tim DeZarn, Scotty Whitehurst, Alex Collins, Wil J. Jackson, James Moses Black, Shaquita Smith, Trina LaFargue, Dave Davis, Cariella Smith, Jason Woods, Dora Madison, Ninja N. Devoe, Anthony Belevtsov, Ash Thapliyal, Henry Frost, Robert John Gilchrist, Benjamin Papac, Julio Cesar Cedillo, Christian Gallegos, Yetide Badaki, Kordo Doski, Lorna Street Dopson, Kim Baptiste, Katy Sullivan, Amy Rutberg, Doris Morgado, JC Gonzalez, Dustan Costine, Martin Bats Bradford, Kwajalyn Brown, Elena Tovar, Joseph McRae, Renell Gibbs, Lawrence Kao, Adam J. Harrington, Maurice Hall, Karen Gonzalez, Jason Kirkpatrick, Jeremy Harrison, Matthew Rimmer, Sal Velez Jr., Matthew Underwood, Hina Abdullah, Amanda Clayton, Tony Winters, Chad Addison, Elizabeth Elkins, Kirsten Nelson, Grace, Rhes Low, Derrick L. McMillon, James W. Evermore, Michael Buonomo, Geoffrey D. Williams, Julia Lashae, Helen Eigenberg, Cyd Strittmatter, Aaron Mitchell, Patrick R. Walker, Sasha Morfaw, Peter Jaymes Jr., Walker Babington, Kelvin Harrison Jr., Jannette Sepwa, Chester Rushing, William Schaff, Tenea Intriago, Rome Flynn, Michael Krikorian, Zailand Adams, Alexander Biglane, Jeremy Jude, Taryn Terrell, Ryan Broussard, Andrene Ward-Hammond, Donald Watkins, James Yeargain, Emily Marie Palmer, Nazeema Bartek, Essam Ferris, Gregory Kasyan, Denzel Johnson, Samantha Marie Ware, Kelly Lind, Stacie Davis, Hallie Ricardo, Brett Zimmerman, Brooklyn-Bella, Lance Tafelski, Erica Dasher, Wes Cannon, Josh Whites, Tom Degnan, Catherine Parker, Seth Dousman, Emily Kimball, Neal Kodinsky, Teddy Williams, Jaynee-Lynne Kinchen, Kanesha Washington, Rudy Eisenzopf, Leslie Castay, Rajeev Jacob, Matthew Paul Martinez, Trazi Lashawn, Corrina Lyons, Shani Atias, Cherrae L. Stuart, Dalpre Grayer, Aaron Dominguez, Tadasay Young, Gabriel "G-Rod" Rodriguez, Bert Belasco, Michael 'Mick' Harrity, Teal Wicks, Onye Eme-Akwari, Tess Soltau, Rebecca Luker, Shalita Grant, Dominic 'Taz' Alexander, Shawn Mousavi, Eric Johann, Jon-Michael Ecker, Caroline Kaplan, Dorian Brown Pham, Kyler Porche, Mitch Craft, Laura Seay, Maren Morris, Elizabeth Hendrickson, John Bostic, Aubrey Deeker Hernandez, Aaron K Smalls, Pasha Pellosie, Michael Endoso, Mike Larson, Meg Steedle, X Ambassadors, Alfonso DiLuca, Taylor Selé, Leigh Ann Larkin, Jowin Marie Batoon, Mikelle Wright-Matos, Drago Sumonja, Kate Abbruzzese, Magnolia Nunez, Hans Obma, Mia Borders, Austin Cauldwell, Katherine Kampko, Edward Watts, Vanessa Hanon, Tristan Tierce, Susan Santiago, Jabari Thomas, Donald Link, Vic Stauffer, Philly Plowden, Eddie Matos, Will Koberg, Timothy J. Richardson, Jon Cleary, Askia Bennett Genre: Crime, Drama Date Published: 2017-02-21 Directors: Hart Bochner, LeVar Burton, James Whitmore Jr., Rob Morrow, Dennis Smith, James Hayman, Oz Scott, Terrence O'Hara, Michael Pressman, Leslie Libman, Bethany Rooney, Michael Zinberg, Tony Wharmby, Stacey K. Black, Edward Ornelas, Deborah Reinisch, Arvin Brown, Tessa Blake, Nina Lopez-Corrado, Elodie Keene, Alex Zakrzewski, Geary McLeod, Randy Zisk, Mary Lou Belli, Rob J. Greenlea, Frederick E.O. Toye, Sharat Raju, Alrick Riley, Laura Belsey, Gordon Lonsdale Language: English Country: USA Imdb Link: End of the Line


More at ibit.to
And ibit.uno
And ibit.ws
Files
NCIS.New.Orleans.S03E15.HDTV.x264-LOL[eztv].mkv
319 MB
NCIS.New.Orleans.S03E15.HDTV.x264LOL[eztv].mkv
319 MB
Stream
Downloading
Seeding
NCIS.New.Orleans.S03E15.HDTV.x264-LOL[eztv]
from
to
0 peers
.
of
↘0 b/s / ↗0 b/s