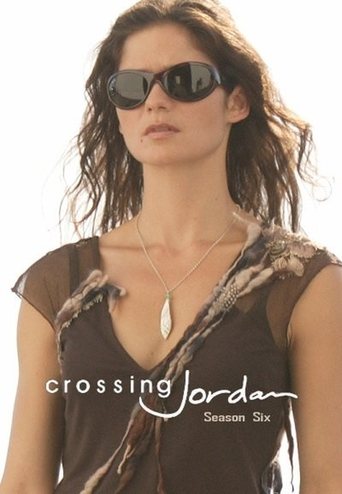 Crossing Jordan 6x03 DVB Spanish [www SpaTorrent com]

351 MB

English

HD
Warning! Use a VPN When Downloading Torrents!
Your IP Address is ,
Your Internet Provider can see when you download torrents!
Hide your IP ADDRESS with a VPN
We strongly recommend hide.me VPN to hide your torrenting.
It's FREE!
DOWNLOAD VPN
Police officers have shot an 8-year-old boy a staggering 33 times, which sends the city of Boston into a riot. Jordan and the rest of the team investigate the shooting, however one of their own could be lost.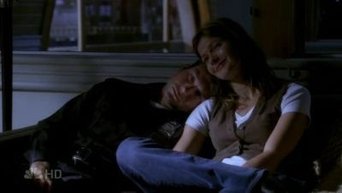 Description
Imdb: https://www.imdb.com/title/tt0869577

Crossing Jordan - S06E03 (2007) 33 Bullets The death of a young boy at police hands sends the city into chaos after a rushed hearing, and puts someone at risk as various team members go out to gather more evidence or make their way back to the morgue on foot. 42 mins | 8.7 10 (85) | Quality : | Episode Rank : # MPAA: (TV-14) - Parents Strongly Cautioned Cast: Jill Hennessy, Miguel Ferrer, Ken Howard, Ravi Kapoor, Kathryn Hahn, Steve Valentine, Lorraine Toussaint, Ivan Sergei, Robert Carter, John Combs, Patrick Stinson, María Moreno, Tim Ryan, Alan Dale, Jack Klugman, Kathleen Nolan, Aleksandr Kuznetsov, Carl Reiner, Carlos Gómez, Joel Grey, Lois Nettleton, David Andrews, Shirley Knight, Bill Mumy, Lesley Ann Warren, James Caan, Alan Feinstein, William Morgan Sheppard, Clint Howard, Michael Warren, Nan Martin, James Gammon, Ken Kercheval, Paul Winfield, Ian Abercrombie, K Callan, Brendan Kelly, Lawrence Pressman, Carmen Argenziano, Ken Howard, Lee Weaver, Howard Hesseman, Linda Purl, Mackenzie Phillips, Andrea Martin, Edward Herrmann, Ja'net DuBois, Robert LuPone, David Clennon, Graham Beckel, Lynne Moody, Damien Leake, Bairbre Dowling, Cliff De Young, Henry Winkler, Jessica Harper, Richard Gilliland, George Coe, Georgann Johnson, Mariel Hemingway, Ellen Greene, Bruce French, Jerry Hardin, Tovah Feldshuh, Raymond J. Barry, Richard Cox, Jeff Doucette, Stephanie Zimbalist, Hart Bochner, Marcy Goldman, Don Maloney, Donna Pescow, Mark Margolis, Victor Raider-Wexler, Ted Shackelford, Dee Wallace, Jeff Perry, Gary Carlos Cervantes, Gary Graham, William Russ, Claudette Sutherland, Dey Young, Wallace Shawn, Robin Riker, Robert Joy, Casey Biggs, Daphne Reid, Dennis Boutsikaris, Joe Spano, Fredric Lehne, David Burke, David Naughton, Sara Botsford, Neil Vipond, Sandra Bernhard, Keith Szarabajka, Joel Brooks, Larry Drake, Ron Silver, Keone Young, Jim Metzler, Jon Polito, Robert Picardo, Ken Magee, Christopher Curry, Stephen Markle, Reginald VelJohnson, Denise Crosby, Lin Shaye, Max Grodénchik, Zeljko Ivanek, Shashawnee Hall, Tom Virtue, James Handy, Rick Fitts, Leon, Neill Barry, Zack Ward, Vic Polizos, Ernie Hudson, Cindy Pickett, Gabe Cohen, Michael O'Neill, Lee Garlington, Curtis Armstrong, Raphael Sbarge, Fran Bennett, Roxana Zal, Christine Estabrook, Christine Ebersole, Frank Renzulli, Eddie Jones, Terri Hoyos, Chris Gartin, Miguel Ferrer, James Read, Patrick Cassidy, Randee Heller, Christopher Carroll, John Kapelos, Jsu Garcia, Starletta DuPois, Robert Gossett, Glenn Morshower, Ray Baker, Michael Paul Chan, Michael Shannon, Dale Midkiff, Helen Slater, Rocco Sisto, Megan Follows, Daniel Roebuck, David Brisbin, Tammy Lauren, Steve Ryan, Michael DeLorenzo, William Ragsdale, Holly Gagnier, Jason Gedrick, Clayton Rohner, Karen Austin, Vince Grant, Sydney Walsh, Perla Walter, Lily Knight, Kavi Raz, James Avery, Vyto Ruginis, Nicolas Surovy, Robyn Lively, D.W. Moffett, Carol Potter, Patti Yasutake, Christian Clemenson, Christopher Cousins, Armin Shimerman, Eric Pierpoint, Mark Hicks, Dan Butler, Paul Perri, Anthony Starke, Bill Applebaum, Jeff Kober, Lucinda Jenney, Francesco Quinn, Gina Gershon, Jeff Fahey, Daphne Ashbrook, Barbara Tarbuck, Jerry O'Connell, Ernie Lively, Ron Canada, Larry Poindexter, Paul Ben-Victor, Roberta Bassin, Jeff Yagher, Brynn Thayer, Scott Lincoln, Don McManus, Don Harvey, Brian Tarantina, Cathryn de Prume, Neal Jones, J.D. Hall, Tony Todd, Anthony Heald, Tomas Arana, Cristine Rose, Robert Duncan McNeill, Rodney Eastman, Anne Marie Howard, Susan Walters, Natalija Nogulich, Gregory Alan Williams, Tony Perez, Michael Mantell, Morgan Nagler, Ethan Sandler, Lindsay Frost, Michael Rooker, Angela Goethals, Judith Scott, Michael T. Weiss, Joel Higgins, Tom McCleister, Francis Guinan, Adam Storke, William R. Moses, John D'Aquino, Kimberly McCullough, John Walcutt, Anthony Crivello, Zach Grenier, John Lafayette, Tom Bresnahan, Amy Aquino, Adam Nelson, Steven Barr, Kim Miyori, Lorraine Toussaint, Jack Gwaltney, Megan Gallagher, Dean Norris, Bradford English, Gregory Itzin, John de Lancie, Jim Beaver, Ivar Brogger, Ivonne Coll, Jonathan Del Arco, Richard Fancy, Mark Pellegrino, Jenny Gago, Alyson Reed, Kevin Kilner, Mary Mara, Judith Hoag, Tamlyn Tomita, Jack McGee, Aaron Lustig, Peter Onorati, Clement Blake, Brian Stokes Mitchell, Tom Towles, Elizabeth Sung, Kristin Minter, Daniel Quinn, Brian Cousins, Tanya Berezin, Stacy Haiduk, Thomas Mills, Reed Diamond, Michele Greene, Rachael Crawford, Julia Campbell, Michael McCarty, Jesse Corti, Christine Dunford, Yvette Nipar, Scott Allan Campbell, Robert Cicchini, Kyle Secor, Stanley Anderson, James Eckhouse, Sean O'Bryan, Heather McComb, Jeremy Roberts, John Prosky, Marcus Giamatti, Anthony DeSando, Bertila Damas, Eric Ware, John P. Connolly, Jeff Corbett, T.E. Russell, Christopher John Fields, Lenny Citrano, Josette DiCarlo, Bahni Turpin, Philip Casnoff, Shaun Weiss, Denise Gentile, Dave Florek, Conni Marie Brazelton, John Mahon, Steven Culp, Gabrielle Carteris, Anne Betancourt, Ravi Kapoor, Ned Vaughn, Ashley Jones, Christian J. Meoli, Jack Noseworthy, José Zúñiga, Scott Waara, Mia Korf, Bobby Hosea, Francis Capra, Judson Mills, Mark Christopher Lawrence, Scott MacDonald, Jack Laufer, Randy Oglesby, James Pickens Jr., Brooke Smith, Gill Gayle, David Andriole, John Posey, Colleen Flynn, Robin Karfo, Dig Wayne, David Purdham, Matthew Glave, Matt Roth, Alex Nevil, Gina St. John, Kim Morgan Greene, Bellina Logan, J.P. Manoux, William Marsh, Mercedes McNab, Barry Shabaka Henley, Jason Ross-Azikiwe, Carla Gallo, Derek Webster, Spencer Garrett, María Celedonio, Isabella Hofmann, Robert Curtis Brown, Jeremy London, Joanna Canton, Annie Corley, Eugene Byrd, Kevin Chamberlin, Christopher Murray, Eamonn Roche, Frank Clem, Lisa Thornhill, Richard Steinmetz, Christopher Boyer, Jeremiah Birkett, Peter Mackenzie, Steve Gibbons, Kristen Wilson, Mark Kiely, Steven Flynn, Chris Noth, Alex McKenna, Janet Gunn, Nick Wechsler, Pat Destro, Cynthia Lamontagne, Kristin Bauer van Straten, Susan Gibney, Jill Hennessy, Ingrid Beer, Ivan Sergei, Pamala Tyson, Saxon Trainor, Jonathan Scarfe, Brad William Henke, John Livingston, Susan Haskell, Nancy Linehan Charles, Gregory Jbara, Alma Collins, Lenny Wolpe, Scott Michael Campbell, Chad Todhunter, Vanessa Marcil, Blake Lindsley, David Norona, Lola Glaudini, Michelle Anne Johnson, Annie Fitzgerald, Peter J. Lucas, J.J. Boone, Rudolf Martin, Kristoffer Ryan Winters, Aimee Graham, Francis Fallon, William Mapother, Silas Weir Mitchell, Elaine Hendrix, Cornelia Hayes O'Herlihy, Eddie Mekka, Amy Stewart, Michael Harney, Lauri Johnson, Norma Maldonado, Erica Sullivan, Richard Biggs, Colin Ferguson, Jack Conley, Larry Sullivan, Arija Bareikis, Michael Welch, Marc Vann, Brian Howe, Douglas Smith, Patrick Kerr, Erik Palladino, Ellerine Harding, Michael Bryan French, David Burtka, Jeffrey Donovan, Dee Freeman, Kali Rocha, Dave Power, Matt Koruba, David Ramsey, April Grace, Morgan Rusler, Michael Reilly Burke, Joe Maruzzo, John Paul Pitoc, Myndy Crist, Keri Lynn Pratt, Lusia Strus, Wade Williams, Lisa Rotondi, Soren Fulton, Rolando Molina, Stephen Snedden, John Allsopp, Patrick St. Esprit, Gregg Daniel, Steve Geiger, Meredith Monroe, Andrew Borba, David Denman, Leslie Bibb, Terry Nemeroff, Karen Christensen, Sean Moran, Kenneth Choi, Kelly Cole, Blake Shields, Matt Carmody, Steve Valentine, Patricia Place, Jeremy Davidson, Tom Gallop, Jeanette Brox, Tony Jones, Jim Abele, Kiko Ellsworth, Meredyth Hunt, Marlene Forte, Craig Zimmerman, Sally Champlin, Cyia Batten, Joseph Hodge, Charlie O'Connell, Amy Sloan, Charles Mesure, Adina Porter, Milos Milicevic, Dennis Bailey, Chris Gann, Elizabeth Lackey, Maury Sterling, Kathryn Hahn, Jamie Elman, Jamie Martz, Jeffrey Pierce, Joshua Harto, Shawn Christian, Nick von Esmarch, Michelle Nolden, Kim Delgado, Scott Atkinson, Steffani Brass, Tyler Christopher, Tim Lounibos, Kate Fuglei, Jim Piddock, Daniel Kountz, Monnae Michaell, Karim Prince, Brad Hawkins, Kate Norby, Nina Landey, Frankie J. Allison, Stephanie Bradley, Tyler Patrick Jones, Russell Sams, Brian Sites, William Francis McGuire, Boris Kodjoe, Liliana Mumy, Alicia Coppola, Ruben Garfias, Rick Hoffman, John Berczeller, Benjamin Burdick, J. Karen Thomas, Pamela Sinha, Chad Einbinder, Sarah Lafleur, Christian Monzon, Stoney Westmoreland, Andrea Bogart, Camille Guaty, Carl M. Craig, Allison Lange, Molly Sims, Josh Duhamel, Valerie Cruz, Jamie McShane, Eric Stonestreet, Leighton Meester, Donn Swaby, James Martin Kelly, Brooke Hamlin, Kiva Dawson, Emily Deschanel, Ron Butler, Ed Quinn, Jose Pablo Cantillo, Ariel Winter, Danielle Burgio, Jody Hart, Abby Brammell, Yvonne Delarosa, Blake Robbins, Patricia De Leon, John J. Dalesandro, Sarah Brown, Johnny Pacar, Joseph Castanon, Brian Palermo, Leah Pipes, Aisha Hinds, Paul Wesley, Omari Hardwick, Lauren Stamile, Emy Coligado, Rodney Scott, Greg Watanabe, Graham Phillips, Elizabeth Keener, Patrick Fabian, Eddie Allen, Kevin Foster, Andy Umberger, James Earl, Mahershala Ali, Mageina Tovah, David Monahan, David Shatraw, Sprague Grayden, Rachel Boston, Jody Booth, Jordan Garrett, Mathew St. Patrick, Paul Darrigo, James Huang, Matthew Jones, Cassandra Creech, Slade Pearce, Susan Slome, Megan Henning, Caryn Mower, Alexandra Barreto, Paul McCarthy-Boyington, Michael Lawson, Hector Luis Bustamante, Shahine Ezell, Bernard White, Kim Estes, Sarah Hudson, Kitty Swink, Kevin Alejandro, Chancellor Miller, Jesse Head, Brian Kimmet, Dominic Janes, Joshua DesRoches, Charles Duckworth, Colby French, Alexandra Krosney, Aris Mendoza, Kate Mulligan, Zachary Quinto, Mireille Enos, Erin Cardillo, Nichelle Hines, Carmen Corral, Greg Fitzpatrick, Jon Braver, Jaime Ray Newman, T.W. Leshner, Jonathan Murphy, David Figlioli, Michael Adler, Tom Beyer, Joe O'Connor, Shailene Woodley, Mike Lutz, Tyler Nimmons, Jacob Bruce, Carol Avery, Cole Petersen, Jennifer Finnigan, Jack Stehlin, Zack Stewart, William Walton, Tom Ohmer, Brenda Wehle, Tyler Neitzel, Meta Golding, Jerry Trainor, Amy Grabow, Roxana Ortega, Javier Montoya, Mark A. Nash, Ken Garcia, Scott William Winters, Hugh Davidson, Nansi Aluka, Lisa Renee Pitts, Indigo, Shan Applegate, Christopher Goodman, Bree Michael Warner, Phil Abrams, Emma Bates, Caryn West, Chris Hietikko, Yeni Alvarez, Kelly Smith, Jerry Kernion, John Badham, Brian T. Delaney, Joseph A. Anderson, Zilah Mendoza, Scott Michael Morgan, Tim DeZarn, John Towey, Andy Powers, John Combs, Thomas Alexander, Obi Ndefo, David DeSantos, Mary-Joan Negro, Robert Carter, Scott Summitt, Tay Blessey, Alec Ledd, Michael Dempsey, Jordan Reid, Austen Parros, Rachel Nicks, Katherine Disque, Alina Herrera, Bob Rusch, Matthew John Armstrong, Jeff Cahill, Ken Weiler, Richard Augustine, Darlene Tejeiro, Darren Pettie, Heidi Mokrycki, Sarah Brooke, Frederick Koehler, Judith Moreland, Taira Soo, Aaron Norvell, Marcus Chait, Barry Wiggins, Ted Garcia, Kaela Dobkin, Stacy Solodkin, Lisa Kaminir, Debra Engle, Carlos Alvarado, Wendy L. Walsh, Cyd Strittmatter, Stephen Monroe Taylor, Sarah Denison, Mark Tymchyshyn, Dawn-Lyen Gardner, Peter Birkenhead, Danielle C. Ryan, Vanessa Chester, Charles Janasz, Patrick Stinson, Michael G. Canaan, Agina Alvarez, Ben Turner Dixon, Bill Dempsey, Lidet Viravong, Brian Catalano, Adam Jamal Craig, Kimberly Demarse, Chille DeCastro, Scott DeFoe, Jerry Brennan, Jennifer Tighe, John Scherer, Vilma Andico, Sung Yun Cho, David Mark Dean, Kara Brock, Isa Jonay, Allison Barcott, Jeana LaVardera, Rick Cluchey, L. Kenneth Richardson, Veda Jones Faquir, Justice Pratt Genre: Crime, Drama, Mystery Date Published: 2007-01-28 Directors: Rachel Talalay, Miguel Ferrer, Nick Gomez, Roxann Dawson, Ernest R. Dickerson, Ravi Kapoor, Jill Hennessy, Donna Deitch, Allan Arkush, Rick Rosenthal, Dick Lowry, Craig Ross Jr., Tim Hunter, Andy Wolk, Joyce Chopra, John Badham, Leslie Libman, Jesús Salvador Treviño, Jonathan Kaplan, Aaron Lipstadt, Bethany Rooney, Michael Zinberg, Tony Wharmby, Stephen Williams, Kate Woods, Arvin Brown, Dianne Houston, Karen Gaviola, Ian Toynton, Alex Zakrzewski, Michael Gershman, Curtis A. Schnell Language: English Country: USA Imdb Link: 33 Bullets


More at ibit.to
And ibit.uno
And ibit.am
And ibit.ws
Files
Crossing.Jordan.6x03.DVB.Spanish.[www.SpaTorrent.com].avi
351 MB
Torrent downloaded from SPATorrent.CoM.txt
49 B
www.spatorrent.com.url
197 B
Stream
Downloading
Seeding
Crossing Jordan 6x03 DVB Spanish [www SpaTorrent com]
from
to
0 peers
.
of
↘0 b/s / ↗0 b/s