TV
keyboard_arrow_right
Criminal Minds: Beyond Borders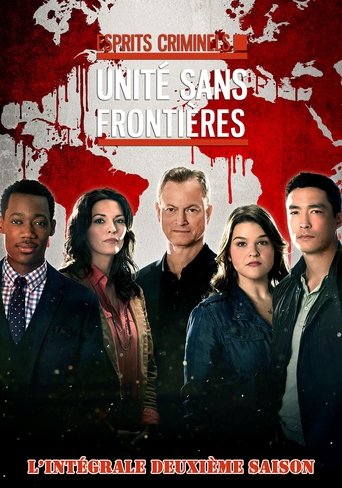 Criminal.Minds.Beyond.Borders.S02E02.HDTV.x264-KILLERS[eztv]

277 MB

EZTVag

English

Criminal Minds: Beyond Borders
When two casualties resemble the M.O. of the most notorious killer in Italian history, the International Response Team is called to investigate.
expand_more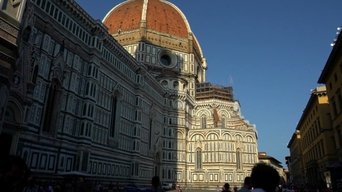 Description
Imdb: https://www.imdb.com/title/tt6008878

Criminal Minds: Beyond Borders - S02E02 (2017) II Mostro When two casualties resemble the M.O. of the most notorious killer in Italian history, the International Response Team is called to investigate. Joe Mantegna and Paul Sorvino guest star. 41 mins | 7.4 10 (130) | Quality : | Episode Rank : # MPAA: Not available Cast: Gary Sinise, Alana De La Garza, Daniel Henney, Tyler James Williams, Annie Funke, Matthew Settle, Angélica Celaya, Rob Brownstein, Asher Angel, Juan Carlos Cantu, Jolene Kay, Crystal Allen, Aaron Behr, Brooklyn Rae Silzer, Matt Miller, June Kyoto Lu, Paul Sorvino, Daniel Faraldo, Vincent Spano, John Getz, Tony Plana, Esai Morales, William Forsythe, Richard Speight Jr., Mykelti Williamson, Brenda Bakke, Joe Mantegna, Russell Wong, Gabrielle Made, Arnold Vosloo, Wendy Phillips, Jim Beaver, Lothaire Bluteau, Victor Rivers, Karina Arroyave, Gary Sinise, Jeremy Ratchford, Sergio Sánchez, Aida Turturro, Granville Ames, Elizabeth Sung, Tina Lifford, Cici Lau, Bahni Turpin, Tzi Ma, Ron Melendez, Afemo Omilami, Kathy Christopherson, Musetta Vander, Gerry Del Sol, Peter Macon, Anthony Gonzalez, Cas Anvar, Jerry O'Donnell, Scott Christopher, Sherry Stringfield, Lombardo Boyar, Rob Brownstein, Matthew Settle, Paget Brewster, Takashi Yamaguchi, Sofia Milos, Hari Dhillon, Sean Cameron Michael, Michael Albala, Lia Chapman, Sonya Walger, Mike Dopud, Conn Barrett, May Charters, Juan Carlos Cantu, Anthony Azizi, Ambyr Childers, Rahnuma Panthaky, Laura Allen, Kirsten Vangsness, Joshua Snyder, Sofia Vassilieva, Rob Benedict, Erin Karpluk, Charisma Carpenter, Gil McKinney, Carlos Leal, Michael Cory Davis, Gwendoline Yeo, Alana De La Garza, Autumn Reeser, Aaron Behr, Ali Hillis, Brandon Barash, Treva Etienne, Matt Cohen, Julian Acosta, Yukiyoshi Ozawa, Hira Ambrosino, Yancey Arias, Hector Luis Bustamante, Daniel Henney, Sheena Chou, Bernard White, Wiley M. Pickett, Anne Bedian, James Kyson, Michael Benyaer, Kelly Frye, Tyler James Williams, Dayo Ade, Jay Abdo, Toni Trucks, Simon Kassianides, Keong Sim, Austin James, Crystal Allen, Cliff Simon, Kim Rhodes, Rebeka Montoya, Naz Deravian, Christine Kellogg-Darrin, Sandra Echeverría, David Haack, Cherish Monique Duke, Jeremiah Caleb, Anna Campbell, Gerald Webb, Jaimi Paige, Anya Monzikova, Adetokumboh M'Cormack, Osric Chau, Ivan Shaw, Matt Miller, Corie Vickers, Luis Moncada, Maz Siam, Jon Jon Briones, Gianfranco Terrin, Elisabeth Hower, Atif Hashwi, Michael William Freeman, Sharon Omi, Junes Zahdi, Andy Demetrio, Angélica Celaya, Patrick Cage II, Arturo del Puerto, Japheth Gordon, Bernhard Forcher, Christopher Goodman, Juliette Angelo, Socrates Alafouzos, Lawrence Adimora, Janna Bossier, Eddie Shin, Priyom Haider, Shakira Ja'nai Paye, Scott Alin, Jaida-Iman Benjamin, Hank Chen, Fouad Hajji, Juliocesar Chavez, Mike Gray, Ivo Nandi, Zylan Brooks, Anthony Skordi, Shu Sakimoto, Taylor Black, Marco Antonio Martinez, Skyler Seymour, Erica Piccininni, Daniel Messier, Jonathan Medina, Ray Dennis, Ashley Platz, Gregory North, Greg Berney, Diane Yang Kirk, Matias Ponce, Jennie Baek, Rajan Velu, David McCusker, Jeff Torres, Danny Hamouie, Doua Moua, Nicholas Massouh, Virginia Tucker, Shalin Agarwal, Leslie L. Miller, Brian D. Mason, Kate Hamilton, Liza Priscilla Fernandez, Mustafa Harris, Hadeel Sittu, John Antonini, Jolene Kay, Peter Banifaz, Robert Henry, Katie Amess, Carolina Espiro, Josh Casaubon, Yvans Jourdain, Tony Pasqualini, Ammar Daraiseh, Fawnda McMahan, Anjali Bhimani, Mandy June Turpin, Karthik Srinivasan, Andrew Thacher, Omar Angulo, Samantha Neyland, Daniel Rashid, Afsheen Olyaie, Aline Elasmar, Kingston Foster, A Leslie Kies, Anthony Nikolchev, Pritesh Shah, Jerry MacKinnon, Nora Rothman, Sofia Rosinsky, Juan Javier Cardenas, Peter Jang, Danielle Argyros, Koushik Chattopadhyay, Annie Funke, Meredith Riley Stewart, Scott Dean, Briana White, Nihan Gur, Micky Shiloah, J. Michael Evans, Dhruv Bali, John Farmanesh-Bocca, Asher Angel, Sam Adegoke, Natalia Castellanos, Ian Bratschie, Luca Malacrino, Aditya Lohia, Steve Kazee, Adrian Yun, June Schreiner, Michael Rhys Kan, Mason McNulty, Raymond Alexander Cham Jr., Leo Georgallis, James William O'Halloran, Valerie Claussen, Winter Wong, Irene Yee, Austin Saunders, Eck Stone, Eric Urbiztondo, Burgundy Ruth, Sasha Neboga, Augusto Aguilera, Rachid Sabitri, Brooklyn Rae Silzer, Ole Olofson, Jeremiah O'Brian Genre: Crime, Drama, Mystery Date Published: 2017-03-15 Directors: Mikael Salomon, Paul A. Kaufman, Jeremiah S. Chechik, Leon Ichaso, Rod Holcomb, Oz Scott, Christoph Schrewe, Félix Enríquez Alcalá, Matt Earl Beesley, Colin Bucksey, Jeannot Szwarc, Jennifer Lynch, Rob Bailey, Nina Lopez-Corrado, Larry Teng, Gregory Prange, Tawnia McKiernan, Alec Smight, Constantine Makris, Laura Belsey, Diana Valentine Language: English Country: USA Imdb Link: II Mostro


More at ibit.to
And ibit.uno
And ibit.ws
Files
Criminal.Minds.Beyond.Borders.S02E02.HDTV.x264-KILLERS[eztv].mkv
264 MB
Stream
Downloading
Seeding
Criminal.Minds.Beyond.Borders.S02E02.HDTV.x264-KILLERS[eztv]
from
to
0 peers
.
of
↘0 b/s / ↗0 b/s