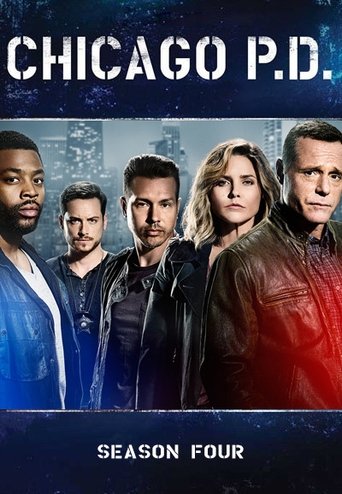 Chicago.PD.S04E02.720p.HDTV.x264-KILLERS[ettv]

1.1 GB

EtHD

English

HD
Chicago P.D.: Made a Wrong Turn
(2016)
Intelligence investigates when a young man is beaten and his fiancée is apparently abducted. Lindsay surprises Halsted with a big question. Cdr. Fogel takes Platt to task for going over his head to have Tay assigned to District 21.
expand_more
Description
Imdb: https://www.imdb.com/title/tt5853170

Chicago P.D. - S04E02 (2016) Made a Wrong Turn Intelligence searches for the fiance of a man found badly beaten in the most dangerous neighborhood of District 21. 42 mins | 8.6 10 (203) | Quality : | Episode Rank : # MPAA: (TV-14) - Parents Strongly Cautioned Cast: Jason Beghe, Jon Seda, Jesse Lee Soffer, Tracy Spiridakos, Patrick John Flueger, Marina Squerciati, LaRoyce Hawkins, Amy Morton, Elias Koteas, Peter Alexander Kostis, Eryn Nicole Pablico, Carlos Javier Rivera, Roberto 'Sanz' Sanchez, Michael Hogan, Richard Thomas, Carlos Miranda, Carl Weathers, Steven Williams, Markie Post, Michael Nouri, Clancy Brown, Esai Morales, Ice-T, Mykelti Williamson, Saul Stein, Mariska Hargitay, Elias Koteas, Billy Wirth, John Pankow, Chelcie Ross, Charlie Barnett, Kevin J. O'Connor, Jesse Dabson, Jason Beghe, John Bedford Lloyd, Robert Knepper, Ned Bellamy, Dana Ashbrook, Zach Grenier, Nora Dunn, Lorraine Toussaint, Mark Pellegrino, Marceline Hugot, Brian Keane, Kate Hodge, James McDaniel, Paul Schulze, Marcus Giamatti, Wendell Pierce, Bruce Altman, Eamonn Walker, Jon Seda, Philip Casnoff, Rena Sofer, Amy Morton, Mark Dacascos, Peter Greene, David Eigenberg, Barbara Eve Harris, Michael Gaston, Scott Bryce, Jesse Lee Soffer, Currie Graham, Jack Coleman, Robert Wisdom, John Sharian, Brenda Strong, Bokeem Woodbine, David Pittu, Geoff Meed, Chandra West, Alexander Chaplin, Brendan Sexton III, Skipp Sudduth, Cyrus Farmer, José Ramón Rosario, Nick Wechsler, Dash Mihok, Christopher B. Duncan, Jon Sklaroff, Erik Jensen, Gideon Emery, Jossie Thacker, Billy Burke, Tony Crane, Philip Winchester, Joelle Carter, Steven Skybell, Kara Zediker, GQ, Bianca Lawson, Lauren German, Melissa Sagemiller, Sharrieff Pugh, Joseph Sikora, Jeremy Davidson, Jeremy Shamos, Gary Perez, Ana Alexander, Noel Gugliemi, Tyrone Brown, David Aaron Baker, Andhy Méndez, Patrick John Flueger, Michael Trucco, Archie Kao, Craig Spidle, Ian Bohen, Jesse Spencer, Brendan McCarthy, Sydney Tamiia Poitier, Bailey Chase, Sophia Bush, David Alan Basche, Billy Aaron Brown, Kelvin Han Yee, Brian Geraghty, Lou Taylor Pucci, Roberto 'Sanz' Sanchez, David Aron Damane, Marc Menchaca, Billy Lush, Marlyne Barrett, Danny Pino, Dallas Roberts, Corey Reynolds, Ben Youcef, Kevin Quinn, Wil Traval, Brian Tee, Timothy V. Murphy, Charisma Carpenter, Jilon VanOver, Rege Lewis, Karin Anglin, Joe Reegan, Stella Maeve, Christian Stolte, India de Beaufort, Saul Huezo, Robin Weigert, Jay Whittaker, Rae Gray, Taylor Kinney, Marsha Stephanie Blake, Torrey DeVitto, Jamie Anne Allman, Josh Segarra, Spencer Grammer, America Olivo, Kim Shaw, Amanda Righetti, Alex Manette, Phil Burke, Heidi Johanningmeier, Michael Graziadei, Armand Schultz, Izzy Diaz, Ty Jones, Tyler Ritter, Esau Pritchett, Tom Pelphrey, Charles Baker, Chris McKinney, Joseph Julian Soria, Ser'Darius Blain, Kelli Giddish, Rich Ting, Anabelle Acosta, Yuri Sardarov, Derek Phillips, Mike Peebler, James Andrew O'Connor, Ellen Woglom, Bowman Wright, Jeanine Bartel, Marvin Cruz, Kevin Oestenstad, James Colby, Gabriel Ellis, Zach Appelman, Adrian Aguilar, Kieran Campion, Isaac White, Peter Scanavino, Pam Mack, Nazneen Contractor, Patrick Byas, Johnny Ferro, Tracy Spiridakos, Joe Minoso, Matt DeCaro, Madison McLaughlin, Leif Gantvoort, Gustavo Gomez, Matt McTighe, Angelique Cabral, Ben Hopkins, Arturo del Puerto, Michael Park, Louis Cancelmi, Patrick Page, Marina Squerciati, Johnny Ray Gill, Onata Aprile, Li Jun Li, Laura Wiggins, Rachel DiPillo, Lawrence Adimora, Brendan Dooling, Danika Yarosh, Dan Donohue, Jacqueline Antaramian, Berto Colon, Jessica Rothe, Nick Gehlfuss, Tyler Elliot Burke, Mike Schminke, Kylie Rogers, Stephen Louis Grush, Marcus Choi, Yaya DaCosta, Molly Pan, Stephanie Kurtzuba, Jules Willcox, Joseph Lee Anderson, Taylor John Smith, Emily Dorsch, AlexAnn Hopkins, Gail Bean, Sam Straley, Colin Donnell, Tim Baltz, Kylen Davis, Chike Johnson, Monica Raymund, Samuel Hunt, Dora Madison, Meg DeLacy, Maureen Sebastian, Ray Abruzzo, Kaley Ronayne, Santo Fazio, Eric T. Miller, Kevin Kane, Bret Tuomi, Kathy Scambiatterra, Eryn Nicole Pablico, Giota Trakas, Terrell Ransom Jr., Krista Braun, Kurt Naebig, Sean Bradley, Abraham Lim, Aaron Roman Weiner, Paul Anthony Stewart, Blair Sams, Brian Michael, Lissette Espaillat, Gonzalo Vargas, Ricardo Gutierrez, Erik LaRay Harvey, Chris Agos, Calvin Dutton, Beth Lacke, Jim Saltouros, Brian McCaskill, Josh Salt, Jorge Chapa, Stephanie Fantauzzi, Jonny Beauchamp, Monica Barbaro, Taylar Fondren, Violett Beane, Lizze Broadway, Jess Berry, Gus Halper, Curtis Edward Jackson, Ira Amyx, Emily Peterson, Kara Killmer, Aimee Laurence, Travis A. Knight, Patrick Mulvey, Caleb Hurt, Michael B. Woods, Michael Torpey, McKinley Belcher III, Andre Bellos, LaRoyce Hawkins, Barton Fitzpatrick, Sofía Lama, Warner Miller, Thomas E. Sullivan, Alexa Adderley, Clifford McGhee, Carlos Javier Rivera, Brian Muller, Jasmine Carmichael, Elizabeth Kline, Dillon Kelleher, Greg Tarzan Davis, Burke Moses, Susana Victoria Perez, Lucas Kerr, Ryan-James Hatanaka, Kyle Hatley, Jamila Velazquez, Randy Steinmeyer, Ian Bedford, Landree Fleming, Al'Jaleel McGhee, Messiah Equiano, Conor Woods, Blaire Brown, Stephanie Branco, Jack Schumacher, Celeste M Cooper, Erika Haaland, Charles Andrew Gardner, Alina Jenine Taber, Maggie Scrantom, Galen Ryan Kane, Patrick Lane, Dave Thomas Brown, Peter Alexander Kostis Genre: Action, Crime, Drama Date Published: 2016-09-28 Directors: Mario Van Peebles, Eriq La Salle, Steve Shill, Nick Gomez, Jann Turner, Lily Mariye, Charlotte Brandstrom, John Whitesell, John Hyams, Dave Rodriguez, Michael Grossman, Valerie Weiss, Jean de Segonzac, Holly Dale, Cherie Nowlan, Joe Chappelle, Terry Miller, Lin Oeding, Karen Gaviola, Fred Berner, Alik Sakharov, Michael Slovis, Reza Tabrizi, Mark Tinker, Arthur W. Forney, Sanford Bookstaver, Rohn Schmidt Language: English Country: USA Imdb Link: Made a Wrong Turn


More at ibit.to
And ibit.uno
And ibit.am
And ibit.ws
Files
Chicago.PD.S04E02.720p.HDTV.x264-KILLERS[ettv].mkv
1.0 GB
Torrent-Downloaded-from-ExtraTorrent.cc.txt
200 B
Chicago.PD.S04E02.720p.HDTV.x264-KILLERS[ettv]
1.1 GB
Stream
Downloading
Seeding
Chicago.PD.S04E02.720p.HDTV.x264-KILLERS[ettv]
from
to
0 peers
.
of
↘0 b/s / ↗0 b/s